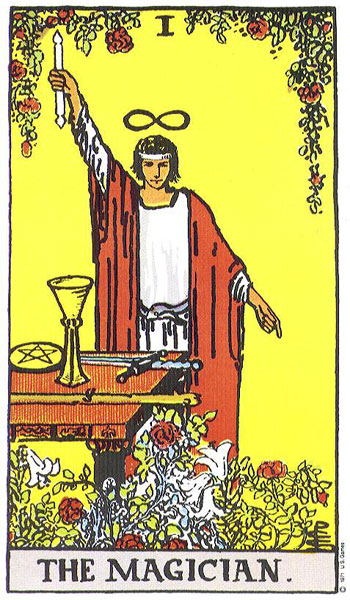 "

I see religious ritual primarily as a form of entertainment...

In my opinion there is no experience more worthwhile than the emotional high generated by a good theatrical performance…or a rock band...don't discount the power and satisfaction of just having fun...Just because an activity is fun doesn't mean it's frivolous, or lacks authenticity and meaning."
This is what Amy B. told Jason Mankey
when she was interviewed about her atheist pagan beliefs and practices
.
I understand this is her personal philosophy and opinion. I don't want to judge someone's personal path but I must admit like others I was offended at first. I wanted to ask, "D
o ritual just to have fun? For pure entertainment like I was going to a play or concert
?" But then I started to really think about what she said.
I admit even I don't always do ritual to connect with deity. Many times I do ritual to evoke a very specific feeling such as confidence, inner peace, or empowerment. Other times I do ritual to connect with nature. I even do ritual to get rid of feelings.
For me ritual has a very distinct purpose. I do understand that many elements of ritual certainly are fun and entertaining, but when is the last time I did a ritual simply because it sounded like fun?
Which makes me realize I just might be a little like The Hierophant tarot card when it's reversed. Have I become so set in my pagan ways that ritual needs to be a stuffy, formal affair with deep spiritual meaning and I can no longer just have fun? Have I given paganism such deep, spiritual and philosophical meaning that I no longer even find my spiritual path fun? Am I taking paganism too seriously?
Amy B. goes on to say,
"
Theatre, music, singing and dancing are deep body experiences. These things lure you into an altered state, and they are safe ways to do so. Doesn't a good rock band do that too? This is how ritual should be."
After reading this I tried to think back to the last time I did a ritual where I just "let go" and enjoyed the experience. I couldn't do it. I've become so engrossed with raising energy for a purpose during ritual that I've never done ritual just for the sake of reaching ecstasy.
ec·sta·sy /ˈekstəsē/ Noun
An overwhelming feeling of great happiness or joyful excitement.
It goes much deeper than that though. I remember a time when I was so excited by paganism that I couldn't wait to get up in the mornings. Sometimes I wouldn't even go to bed. I'd stay up all night meditating, entering trance, and raising energy. Being a pagan and witch made me feel excited. I woke up feeling exactly like you do when you're on your way to seeing your favorite band play at a concert. I would tell people "I don't do drugs because I know how to get high without them."
What happened to me? I miss that young, enthusiastic witch. I miss that twentysomething that would do a ritual or a magickal working just to see what would happen. Sometimes it brought union with the Divine. Sometimes it just brought an emotional high. Sometimes it was even a little scary. But it was always thrilling and fun.
My 12 year old son went to Cedar Point on Monday. All weekend long he kept saying "I'm kind of scared but excited." I told him, "It's Cedar Point. That's how you're supposed to feel. That's what makes it fun."
Paganism and witchcraft hasn't made me feel "thrilled" in years. To put it bluntly, I'm jaded. I'd like to say I'm comfortable but the truth is I'm bored with my current spiritual practice. This needs to change. I've seen evidence of it for the last several months. Here it is June and I haven't finished one book for
my own reading challenge
!
I did a tarot reading about my spiritual path during this past full moon. The card I drew that told me what I should do to find my spiritual way was
The Magician
. I rarely get this card so I felt thrilled when I did. The card describes a practice, a way of experiencing things that I don't understand but want to experience. The Magician seems...fun. In fact, here is how Aeclectic Tarot describes this card:
The Magician card does the same for the querent--only what it reveals is not birds or rabbits but NEW ideas. Emphasis on NEW. When the Magician card appears, the querent is likely to say: "Now there's an idea! Why didn't I think of that before?" Truth is the querent probably had that idea in his head all along. The Magician merely revealed it to him, allowed him to verbalize it and crystallize that idea. But what will the Querent do with this idea?
Thanks to Amy B. and Jason Makey for interviewing her, because I know now what needs to be NEW about my spiritual path.